Give The Gift that Gives Back
Grow Your Reviews, Referrals, and Raving Fans
Through Strategic Client Appreciation
Featured on The American Contractor Show:
IT IS
NOT YOUR CUSTOMER'S JOB TO REMEMBER YOU.
IT IS
YOUR
OBLIGATION AND RESPONSIBILITY
TO MAKE SURE
THEY DON'T HAVE THE CHANCE TO FORGET YOU.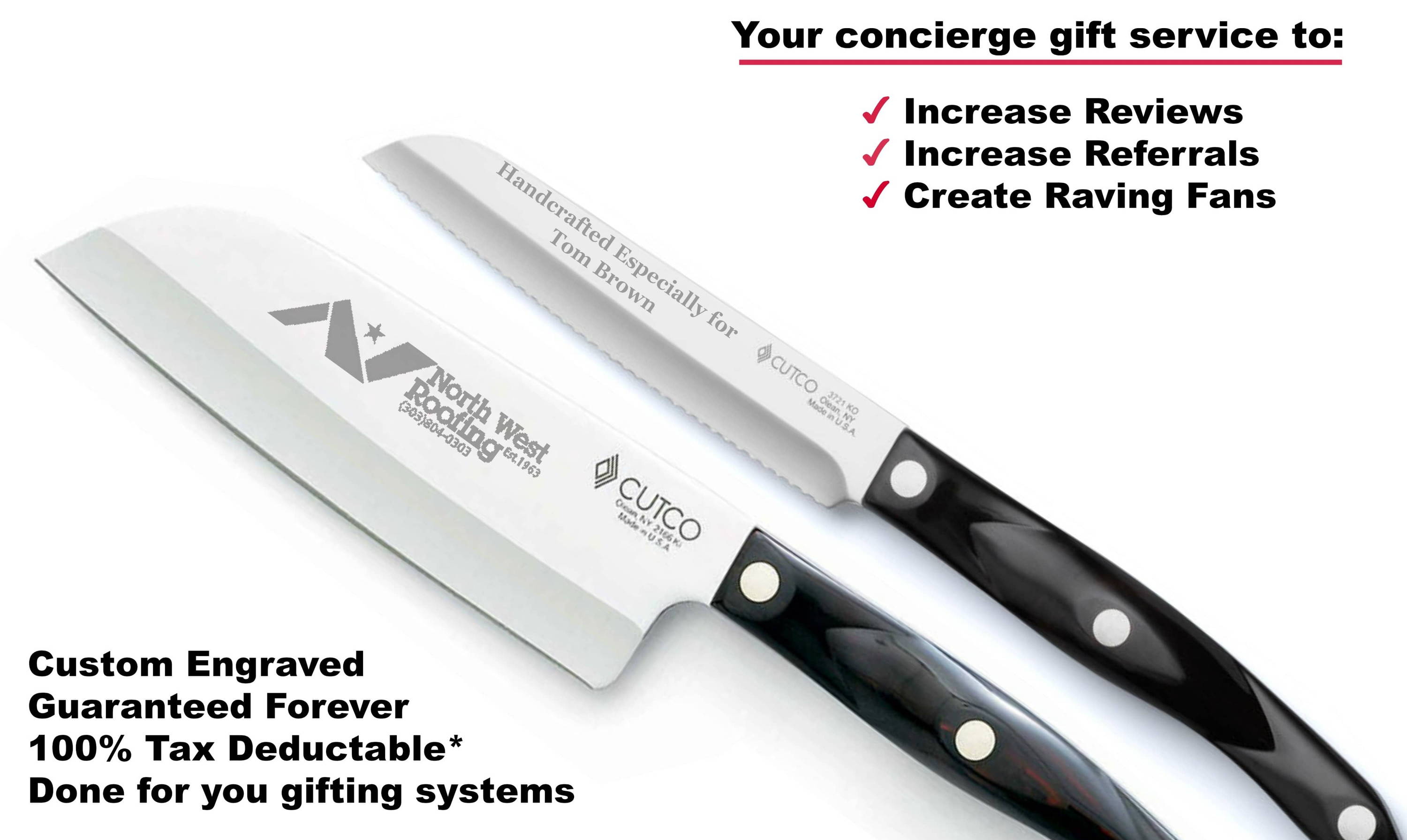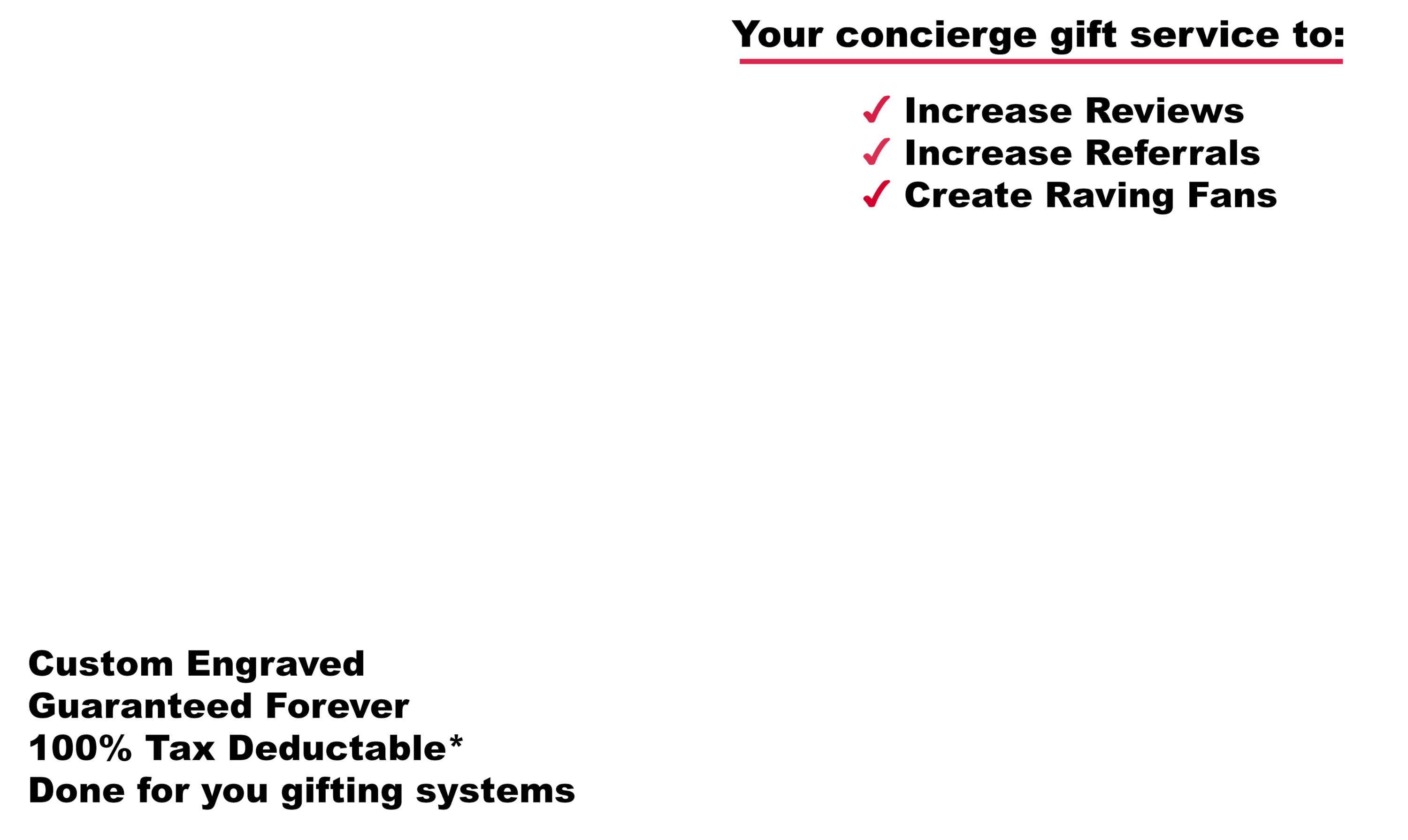 The Perfect Alignment of Long Lasting, Useful,
Personalized, and Branded Gifts
​• Used and loved daily with friends and family
• Never consumed, guaranteed forever
• Easy system in place
• Best quality of its kind
• Creates top of mind awareness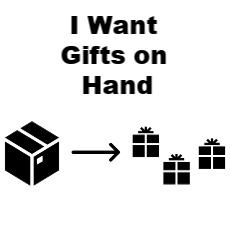 We'll engrave a supply of gifts with your logo and contact information on it that's shipped to you upfront to save money on shipping. We bill you over the next 6 or 12 months at 0% interest.
Need a gift?
Just Grab It - Give It - They Love It & You're Done!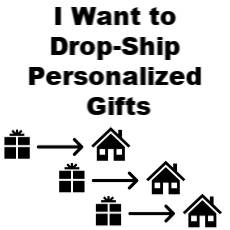 We'll set up a supply of gifts at our engravers also billed to you over the next 6 or 12 months. ​
When you need a gift sent, fill out your request form and we will engrave the gift with your client's names in addition to your info and we will deliver it to your clients with a handwritten thank you note to generate inbound calls to increase your reviews and referrals.